PPA Group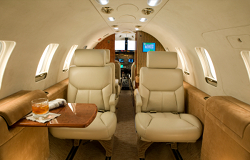 PPA supplies a wide range of products and services for the aerospace sector. Its location close to Hawarden Airport, Liverpool and Manchester International Airports in the UK provides a rapid logistical link for supporting customers.
PPA offers a manufacturing and refurbishment service for new and existing aircraft interiors. Its experienced staff manufactures interior aircraft parts and furnishings to the specifications set by the client. PPA typically carries out refurbishment on a number of small, mid-size and large commercial aircraft, promising the highest quality and a very rapid turnaround.
VIP and executive jet interiors and large commercial aircraft interiors are manufactured and overhauled at PPA's facility. Past projects have included the A340-600 and Boeing 737. PPA can oversee the manufacture of galleys, vestibule cabinets, tables, bulkheads, wardrobes, IFE housings, fibreglass structures, monuments, sidewall and credenza units, vanity cubicles, Corian for sinks and worktops, hard woods and veneers, composite floor panels and vacuum-formed panels. It also has a paint and treatments facility.
PPA provides a variety of product solutions that facilitate the manufacture of composite assemblies, enabling it to repair, overhaul and manufacture new parts for a vast range of aircraft. PPA supports commercial Airbus/Boeing aircraft, as well as Hawker 600/700/800 series, Beechcraft 400, BAe Systems RJ146, Citation, Challenger, Global Express, military, ASTOR, VC-10, Hawker HSX, Gazelle helicopters and Battle of Britain aircraft such as the Spitfire and Lancaster.
PPA also specialises in the production, repair, overhaul and maintenance of new windows and light covers. Items are repaired under its EASA license approval Part 145 and in accordance with OEM's specifications. PPA provides transparencies for windshields, cabin windows, wing tip lenses, centre windows, chin bubble, skylights, light lenses and wind screens.
The company's large-capacity vacuum forming facility and range of large and small vacuum form machines enables multiple tool loading. PPA also provides transportation covers for a wide range of aircraft., including covers for large items such as an A380 wing and stabilisers. It also provides covers for Nacelle engines. Previous projects have included supplying and manufacturing for Bombardier.