AirJet Designs
AirJet Designs is an award-winning aviation design studio that specializes in aircraft interior design.
Founded in 2009, the studio is headquartered in Toulouse, France with a commercial presence in Miami, Hong Kong, Montreal and Sao Paulo.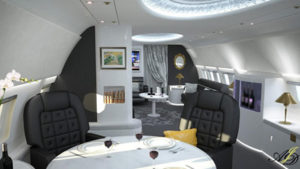 We design customized interiors for private jets, including for corporate, VIP/VVIP, and Head of State aircraft. For its private jet clients, the studio offers unique interior creations that reflect the individual needs and tastes of a select clientele. As "Tailors of the Finest Private Jets", AirJet Designs is focused on delivering beauty, luxury, and sophistication to airborne surroundings.
We also design interiors for airlines seeking stunning interiors for passengers. Our ability to serve airline clients is due to our link with Designescence, a design firm specialized in airline interior design. In 2014, after collaborating on several projects, Designescence, was joined with AirJet Designs, allowing us now to serve both private jet and commercial aircraft operators.
The design team includes industrial and interior designers, trim and color specialists, and 3D graphic artists. Creativity and originality are at the heart of the designs created by the studio, due to a good degree to the multicultural composition of the staff, which brings to the table fresh, innovative ideas and serves as a source of ongoing inspiration.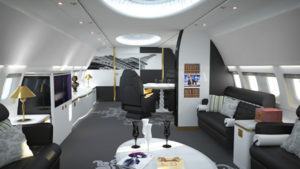 In 2013, AirJet Designs was honored with two awards at the prestigious International Yacht & Aviation Awards for its "Dolce Vita" aircraft interior design.
As part of The Aero Experts Group,the designers at AirJet Designs also benefit from the extensive experience of aircraft interior certification engineers working alongside them, thus allowing creativity to be "realistic" and compliant with airworthiness requirements from the start of every project.